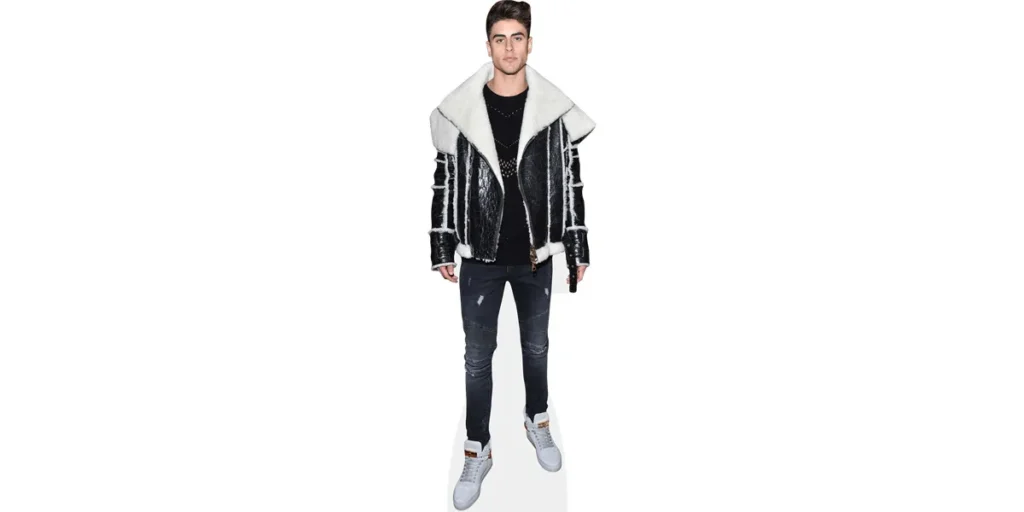 Jack Finnegan Gilinsky is an American pop singer born on September 10, 1996. Gilinsky's career dates back to 2013. You may know him from the rap duo 'Jack & Jack,' of which he was a member. After going solo, he became one of the most popular singers on today's horizon. Gilinsky's talent and personality have endeared him to fans worldwide. He's an amazing artist that is worth celebrating on his special day today!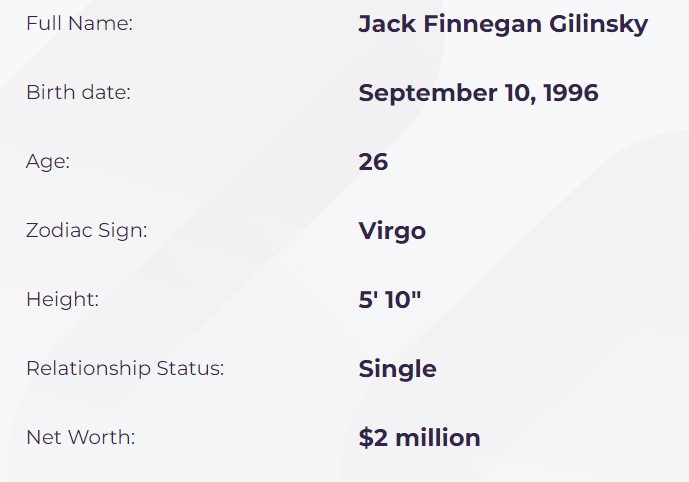 Jack Finnegan Gilinsky is an American pop singer that has come a long way. Born in Omaha, Nebraska, Gilinsky is a Virgo and was raised in a comfortable Jewish household. His parents, David and Katherine, had three children, and Gilinsky is the only son. Gilinsky met Jack Edward Johnson, the other Jack of Jack & Jack, on the first day of Kindergarten. They were both wearing the same shirt, with the same first name, so their friendship was meant to be. He attended Omaha Westside High School and remained friends with Johnson.
In 2007, before high school started, Jack & Jack began their comedy career with the YouTube channel "MotherFalconQuagmire". The duo made videos rooted in satire, lip-syncing, and music parodies. They gained an audience of several hundred people before their abrupt end, just as high school began. By 2013, the duo took their career to Vine. They began posting short clips in the summer. They received their first glimpse of fame after their 'Nerd vandals' clip went viral and got reposted by the Huffington Post. This increased their followers by 25,000. Jack & Jack was a successful duo. They collaborated with game developers and had released two games by 2014, were ranked the 20 most followed Viners, and had garnered fame and recognition within and outside Omaha. The duo explored their musical interests and released their first song, "Distance" in January 2014.
Jack & Jack reached the five million followers mark by early 2015 and had sold a million singles on iTunes. They released several more singles that topped the Billboard Charts, before their EP, "Calibraska," in July of the same year. This EP reached number one on the U.S. iTunes album charts hours after its release. The duo signed with Island Records in 2017, and their debut album, "A Good Friend Is Nice," dropped in January 2019. They went on a North American and European tour to promote the album. Gilinsky went solo in 2020 and released his debut solo single, "My Love", featuring Don Toliver, in April. His second single, "Lose Somebody", featuring Iann Dior, was released in September of that year. As a pop singer on the rise, Gilinsky has amassed millions of followers, recognition, and fame. His personal life is very public and he's had several past relationships. Gilinsky shares his success with his family and girlfriend. He is now in a relationship with Geneva Natalia.